Quad bike ATV rental & Tour Dubai
The Ultimate  Adventure Experience in Uae
Have fun with your Family and Friends in the Sand Dunes
If you're looking for an unforgettable adventure in the UAE Deserts, then quad biking / ATV ride in Dubai should be on your bucket list. The city's vast desert provides the perfect backdrop for an off-road ride that will get your heart racing. And, the best way to explore it is by opting for quad bike rental Dubai. Here's everything you need to know about quad biking in Sharjah or in Dubai.
Dubai is a city that's known for its luxurious lifestyle, but it also offers an adrenaline-filled adventure for those seeking something different. ATV biking in Dubai is a thrilling activity that allows visitors to explore the vast desert terrain. ATV bike rental Dubai offers the best way to enjoy this exciting activity. We'll explore everything you need to know about quad biking in Dubai or in Sharjah.
Quad Bike ATV Rental for Adults & Teenagers
Quad biking is an activity suitable for adults and teenagers alike. So, whether you're looking for a thrilling adventure with your friends or family, ATV bike rental Dubai has got you covered. Our company offers a variety of models of 4×4 bikes for all ages and experience levels (from 90cc to 700cc Yamaha Raptors), ensuring that everyone can enjoy the ride.
Offers and Best Price
Quad bike rental companies in Dubai offer a range of packages and offers to suit every budget. You can choose from hourly, weekends or daily rentals, or even opt for a guided tour that includes a off road drive through the desert. To get the best price, send us an email or a whatsapp message for the best deal.
Off-Road ATV Safari Tour
Dubai's desert offers a perfect terrain for an off-road ATV ride. The dunes provide an excellent challenge, and you'll get to experience the thrill of driving a desert vehicle through the sand. The rental companies provide safety equipment, including helmets, to ensure that you're protected during the ride.
Quad biking in Dubai is an excellent activity for adventure enthusiasts who want to experience the thrill of driving off-road. The sandy terrain of UAE's deserts offers a challenging environment that's perfect for the sand dune ride. You'll get to explore the vast landscape while feeling the wind in your hair and the adrenaline pumping through your veins. Driving in UAE's high sand dunes is an experience you'll never forget.
Advanced Yamaha Raptor 700cc Quad Bike Ride:
Experience the thrill of the ultimate off-road adventure with the advanced Yamaha Raptor. Designed for adrenaline seekers, this beast boasts a powerful engine and cutting-edge suspension system, conquering any terrain with ease. Its sleek, aerodynamic design maximizes performance while providing unmatched stability. With intuitive controls and advanced safety features, you can push the limits confidently. The Yamaha Raptor guarantees an exhilarating ride that will leave you craving for more. Unleash your inner daredevil and embark on an unforgettable off-road journey with the Yamaha Raptor. Get ready to conquer the wild.
Kids 90cc Quads
Kid's 90cc quads are the perfect introduction to the thrilling world of off-road adventures for young riders. Designed specifically for children, these mini four-wheelers offer a safe and enjoyable riding experience. With their smaller size and lower power, they provide a manageable level of speed and control. Kids can confidently navigate through trails and terrain while developing essential motor skills. These 90cc quads feature reliable engines, sturdy construction, and safety features like remote shut-off switches and speed limiters. They ignite the spirit of exploration, instilling a love for outdoor activities and fostering a lifelong passion for adventure.
Guided Quad & ATV Bike Desert Safari Tour
If you're new to desert biking or unfamiliar with the desert terrain, then a guided sand dune safari tour is an excellent option. You'll be accompanied by a professional guide who will take you through the desert and show you the best routes to take. Guided tours also provide an opportunity to learn about the local culture and history of Dubai.
Quad Biking for Men and Women
Quad biking is a great activity for both men and women. Rental companies like our company in Dubai offer desert bikes that are specifically designed for women or kids (90cc). These bikes have a lower seat height and are more comfortable to ride. So, whether you're a man or a woman, you can enjoy the thrill of a quad ride in UAE.
Quad ATV Ride options for friends & Family
Quad bike ATV rental Dubai offers an exciting and adventurous way to explore the city's desert terrain. With a variety of rental options available, 4×4 biking is an activity that's accessible to everyone. So, whether you're looking for a family adventure or a solo ride through the dunes, riding a powerful off road 4×4 in Dubai is an experience you won't forget.
Off-road Vehicles and ATVs rentals provide an exciting opportunity for adventure enthusiasts to experience the thrill of exploring rugged terrains and conquering challenging trails. These rentals offer individuals the chance to ride powerful and versatile vehicles designed to tackle outdoor adventures with ease.
With off-road 4x4s and ATVs rentals, you have the freedom to choose the duration of your adventure, ranging from a few hours to multiple days. Rental companies offer a range of options to accommodate different preferences and skill levels (from automatic 90cc to clutch controlled 700cc latest model Yamaha Raptors). Whether you're a seasoned rider seeking high-performance machines or a beginner looking for more user-friendly models, there's an off-road vehicle or ATV rental suitable for everyone.
Guided Adventure Safari Trip:
The guides are trained to handle emergencies and provide first aid if needed. They are equipped with communication devices to contact emergency services if necessary. Their experience allows them to assess any potential dangers in real-time and make informed decisions to ensure the safety of the entire group.
Another advantage of a guided tour is that the off road vehicles are regularly inspected and well-maintained. The guides will ensure that the vehicles are in proper working condition, reducing the chances of mechanical failures during the ride. In the rare event of a breakdown, the guides will handle any necessary repairs or provide replacements promptly.
Guided 4×4 off road tours also enforce safety protocols, such as wearing helmets and protective gear. The guides will ensure that you are equipped with the appropriate safety equipment and that it fits properly before setting off. They will also advise on riding techniques and behaviors that promote safety, such as maintaining a safe distance from other riders and avoiding excessive speed in challenging areas.
By choosing a guided ATV tour, you can focus on the adventure without worrying about your safety. The expertise and knowledge of the guides, combined with their commitment to safety, allow you to explore off-road terrains with confidence. So, prepare for an unforgettable drive knowing that your well-being is in capable hands, and enjoy the excitement of the journey while staying safe every step of the way.
When embarking on a desert safari ride, safety should always be a top priority. Opting for a guided tour ensures that you can enjoy the thrill of the ride while minimizing potential risks. With experienced guides by your side, you can rest assured that safety measures are in place and that you'll have a secure and enjoyable adventure.
Guided off road safari tours prioritize your safety from the moment you arrive. Professional guides will provide comprehensive safety briefings, ensuring that you are familiar with the vehicle's controls and understand how to operate the vehicle correctly. They will guide you through essential techniques for handling different terrains and offer tips for maintaining balance and stability throughout the ride.
During the tour, the guides will lead the way, ensuring that you stay on a pre-planned route that is safe and suitable for you (depends on with whom you are riding. They have extensive knowledge of the area, including any potential hazards or obstacles that may arise. By following their lead, you can navigate with confidence, knowing that they have carefully assessed and selected the path to minimize risks.
Clean Family Friendly Location:
A family-friendly environment with showers and washrooms is designed to cater to the needs of families, ensuring their comfort and convenience. These facilities provide a clean and hygienic space where families can freshen up and attend to their personal care needs.
Pick up and Drop Off:
A pick and drop service is a convenient and efficient transportation option that caters to the needs of individuals or groups by providing transportation from one location to another. This service is particularly useful for families who are looking for hassle-free transportation solutions.
Rentals:
DuneBikeDubai offer a convenient and flexible way for individuals or families to explore their surroundings on 4 wheels. With Quads & ATVs rental services, you can easily rent powerful 4x4s for a specified period, allowing you to enjoy the freedom of riding without the need for ownership or maintenance. Whether you're exploring, enjoying a off road ride along sand dunes, or seeking an active outdoor adventure.
DuneBikeDubai offers a variety of bike options, including Yamaha Raptor 700cc for advanced riders for different preferences and skill levels. With affordable rates and convenient pick-up and drop-off locations, Quad & ATV rentals are a popular choice for those looking to experience their surroundings in a fun and healthy way.
FOR BOOKINGS & INFORMATION
Family outing
"DuneBikeDubai provided us with a fleet of well-maintained 4×4 bikes suitable for riders of all ages. The staff was friendly and professional, ensuring that we were properly briefed on safety procedures and equipped with the necessary gear. They made sure that even the little ones were comfortable and secure on their bikes.
The tour also included stops at scenic viewpoints, where we could take in the panoramic vistas and capture beautiful family photos. The guides shared interesting insights about the local culture and desert ecosystem, adding an educational aspect to the tour.
Overall, the quad bike family tour in the UAE was a fantastic experience that catered to both young and old. It allowed us to create lasting memories together while enjoying the stunning natural beauty of the deserts. I highly recommend it to families looking for an exciting and inclusive adventure in the UAE."
"I recently had an incredible experience with ATV rental in the UAE, and it surpassed all my expectations. From the moment I hopped on the ATV, I felt an immediate surge of excitement. The freedom to explore the vast desert landscape at my own pace was truly exhilarating.
The rental facility provided well-maintained and top-of-the-line ATVs, ensuring a smooth and enjoyable ride. The powerful machines effortlessly tackled sandy terrains, steep slopes, and challenging obstacles, adding an extra thrill to the adventure.
Whether you're a beginner or an experienced rider, ATV rental in the UAE offers an unforgettable experience. It's a perfect way to break away from the hustle and bustle of city life and immerse yourself in the awe-inspiring beauty of the desert. I highly recommend it to anyone looking for an adrenaline-fueled adventure and a unique way to explore the UAE's natural landscapes."
"We recently had the opportunity to embark on a thrilling 4×4 sand dune adventure safari tour with friends during our holiday in UAE, and it was an experience like no other. From the moment we hit the sand, our skilled guide took us on a heart-pounding rollercoaster ride over towering sand dunes.
The adrenaline rush was indescribable as we navigated steep slopes and sharp turns, holding on tight as the vehicle maneuvered with precision. The breathtaking views of the vast desert stretched as far as the eye could see, creating a sense of awe and wonder.
Overall, the 4×4 sand dune adventure safari trip in UAE was an unforgettable experience that combined thrills, natural beauty, and cultural immersion. It's a must-try for anyone seeking an adrenaline-fueled escapade in the mesmerizing location."
Daily – 7:00 am to 7:00 pm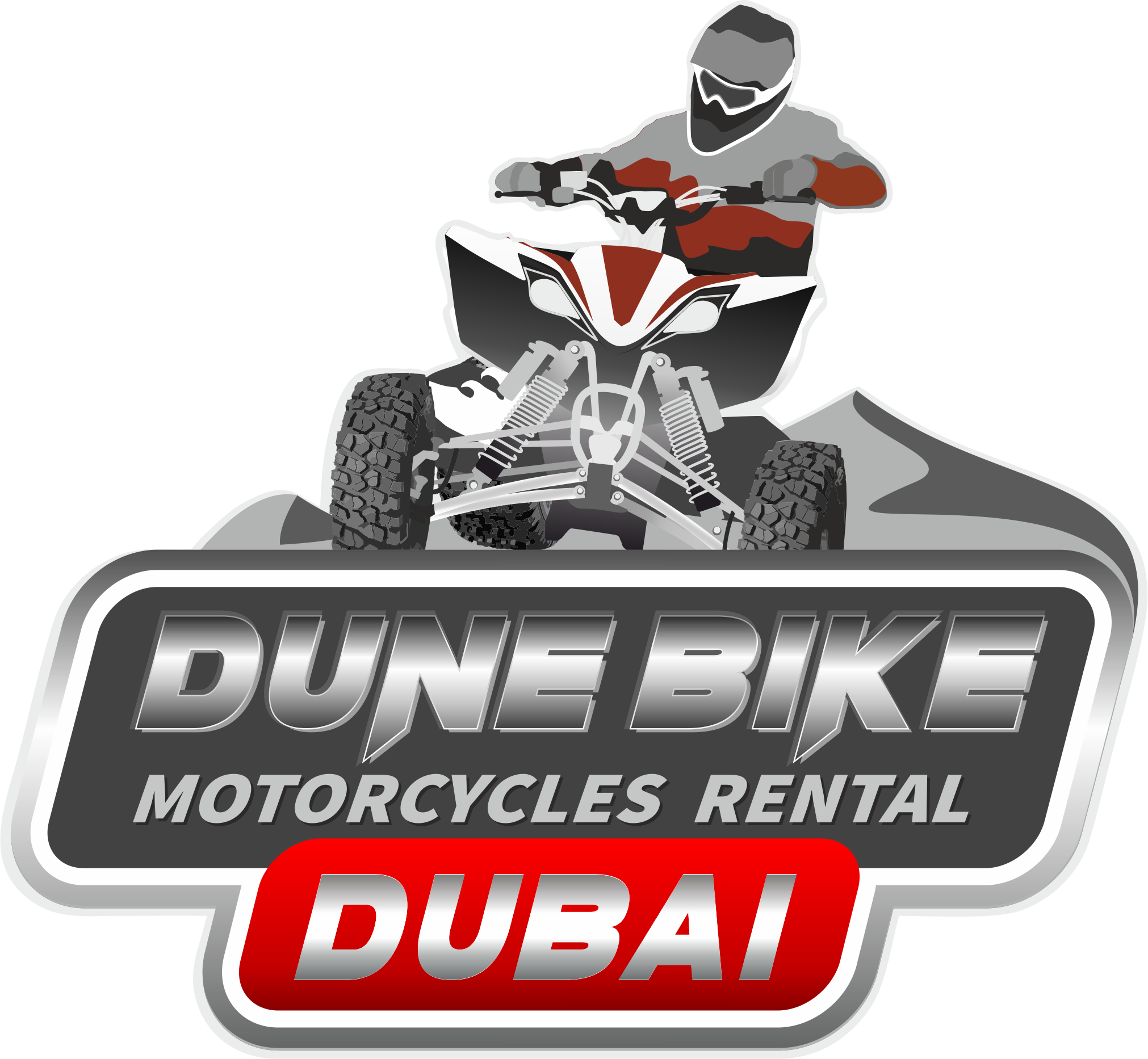 MOTORCYCLES RENTAL & TOURS
E44, Hatta Road
Madam – Al Badayer